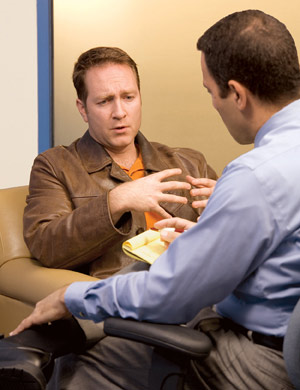 Addiction Counselor – Career Options and Information
By choosing a career in counseling, you are on the road to a successful career, which can be both rewarding and challenging. There are many types of counselors in America today that deal with individuals trying to improve their mental health and overall well being. One avenue of counseling is a substance abuse or addiction counselor. This particular choice has many avenues you can explore, but at the end of the day, the more degrees you hold the better your chances for a fulfilling future in counseling.
A Brief History in Addiction Counseling
Most people like to assume that America's problem with substance abuse and addiction is a 20th century problem, but when reviewing our history, it is quite shocking to discover that all manner of substance abuse dates back to colonial times, and even further. It's not so outrageous when we really take a look at medical help back in the day. Many of the time relied heavily on natural substances to cure their ailments, relieve paid, and even increase sexual potency.
What's even more curious is until the late 1800's certain substances and drugs were perfectly legal in American society. Opium dens were all the rage back then, and especially on the west coast. Opium, the main ingredient found in heroin, could be purchased easily, and was always available around every corner. There were no government regulations in place, and certain drugs were free from state or federal government control.
Fast forward to the 20th century, and it seems to have gotten much worse, with government controls in place. The 20th century also marked the birth of the prohibitionists, and the anti-drug movement – so, in retrospect, you would think the problems many American's face with drug abuse might have come to an end by now. However, that's an entirely different article and subject all together.
Today, according to statistics, millions of Americans, including teens suffer from addictions. These stats also show how expensive these addictions can be on the nation's health care and productivity.
Addiction Counseling: Many Career Options
As stated earlier in the article, there are many types of counselors available in America, trained to provide help to those in need. Counseling covers a broad range of areas, which can include:
Eating disorders
Behavioral problems
Alcohol Addiction
Drug Addiction
Gambling Addiction
Marriage and couples counseling
Career counseling
School counseling
How you decide to proceed, including the educational prerequisites involved, will determine how illustrious your career will be. According to the American Counseling Association, a professional counselor should possess a Master's or Doctoral degree.
Requirements for becoming a certified addiction counselor will vary from state to state. The same can be said for the university or college you choose to attend in order to receive your degree. It's best to research your states requirements, along with the university you wish to attend.
In order to successfully complete a counseling program you must gain some experience. This includes volunteering at a local rehabilitation clinic, or applying for an internship. Receiving hands on experience is required by most states to in order to receive certification.
After you complete a graduate-level program along with all course work, you will have the option to become a National Certified Counselor (NCC), a Certified Rehabilitation Counselor and/or a Licensed Professional Counselor (LPC)
Salary Expectations and Expected Growth
Because of today's vast information, whether online or other publications; many who face addictions understand the importance of getting help. Although the statistics show us a large percentage of people who battle substance abuse, it also shows us that many do in fact seek help; and every year that number grows.
According to the BLS:
Employment of substance abuse and behavioral disorder counselors is expected to grow by 27 percent from 2010 to 2020, faster than the average for all occupations. Growth is expected as more people seek treatment for their addictions or other behaviors and drug offenders are increasingly sentenced to treatment rather than jail time.
When it comes to salary expectations, there are a few options available, which will depend on your educational choices. It will also depend on which state you live in, as choices will vary from state to state, and of course the requirements will also be different.
Certification without a degree put the average pay at between $30,000 and $48,000 per year. Statistics show that the average certified counselors are around 50 percent.
The more degrees you hold, including a master's or doctorate, will place you nicely in the 10 percentage area of the career. This 10 percent can earn more than $60,000 per year.
The highest paid addiction counselors can be found in the following areas:
Elementary and Secondary Schools
Insurance Companies
Private Practices or Self-employment
Hospital Settings
It should also be noted that individuals who have a career in the above list, all have a master's or doctorate degree as well as hold a state and national counseling certification.